A good choice of assets to invest in diminishes the overall risk inherent in Commercial Real Estate. Same with any other type of investment, a hands-on approach during this critical step makes all the difference. Of course, everyone wants to buy low and sell high to make th significant leap. The big question is- what should you really look out for when searching for real commercial estate? Our friends at SVN Southgate Realty did a post detailing a number of ways you can use to acquire a high-yielding asset. Read through the excerpt below and click on the green button to read the rest of the post.
---
If you are in the market for commercial real estate space, whether buying or leasing, then you probably know by now that there is a method to the madness. The very first steps when seeking property are to set a realistic budget and determine space and location needs. After that comes the most elusive and important step: finding the perfect commercial real estate asset.
There are many tools, individuals (Brokers), and resources out there that can help you accomplish this goal, but it's important to know where to look…and whom to look with. Otherwise you will be spend your time getting frustrated spinning your wheels. Ending up in a space that ultimately hurts your business is the worst it can get.
The following article will outline the available resources to help in your search for that ideal commercial real estate asset.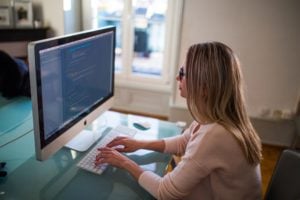 The first thing any of us do when searching for something is to head online. Looking for commercial real estate is no different. There are hundreds, if not thousands, of online listing databases that can easily be accessed on the World Wide Web. The trick is sorting through the unhelpful sites and knowing where to look.
On the national level there are many "big dog" sites that house hundreds of thousands of listings and are a staple for every commercial real estate user or owner. These search portals include:
While these sites feature the most listings in the most markets that you can find online, they aren't perfect. Oftentimes the listings shown on these sites are expired, been leased or sold, or are incorrect. Also, many Brokers will use "phishing" listings, which means they post commercial real estate that seems too good to be true. When you reach out for more information they say, "It has been leased, but I have this other listing I know you would be interested in."
These sites are a great way to get a handle on availabilities and price in your market, but don't get too excited about what you see online as it may not exist in reality. By contrast a great way to get accurate and current information on local listings is to go directly to your local commercial real estate Broker.
These local offices each have their own listing portals where they aggregate current available properties and are usually kept up-to-date. For commercial real estate in Hattiesburg, visit SVN | Southgate Realty, LLC.
We've already covered how online listing portals can house inaccurate information, but another thing to consider is that posting assets for sale or lease on these sites costs money. Because of this many commercial real estate owners choose to market their listings offline. This leads us to our next tip on finding commercial space: get out there and physically look for it.
There are many benefits to going out and driving around in your market scouting assets and looking for "For Sale" or "For Lease" signs. These include:
A follow-up to an online listing that can provide you an accurate assessment of the property and whether it is worth continuing forward with. (I.e. pictures and fluffy marketing language can be misleading.)
Finding commercial assets that you would otherwise not have known about.
Getting a realistic feel of the market location including traffic patterns, foot traffic and overall cleanliness/safety of an asset's neighborhood.
There are also apps you can install on your smart phone that will help you as you drive around your local market. They work by populating listings based off of your physical location at the time. Our favorite is SVN-Connect, a free app from SVN International Corp. that populates real-time CRE listings in your area along with other helpful tools like mortgage and investment calculators. For Apple devices you can download the SVN-Connect app in the iTunes store here and for Android users in the Google Play store here…