This post originally appeared on tBL member blog SVN Southland Commercial Blog and is republished with permission. Find out how to syndicate your content with theBrokerList.
An American President in the last century was quoted as saying, "Get me a one-armed economist". When asked why, he said, "because my economist keeps saying – on the one hand you have this condition, but on the other hand it may be the opposite."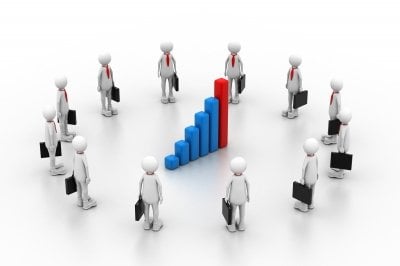 So Far, So Good
Well, we've been recovering long enough that a consensus, though not unanimous among market economists, is building to new understanding – it is a better time for CRE Investment. That said, there are still underlying conditions in flux that bear watching:
2015 will trend to a higher capital rate environment (hard to say "when").
The question will be how resilient the CRE asset prices will be to that change.
Increasing costs of capital will impact property types differently, based on the strength of their revenue model.
Supply – new inventory will come on line = new competition.
Think strategically about revenue and appreciation of value.
Economics –
Economic growth is strong now but will moderate. Prior expansions were stronger than the current pattern. D.C. needs to answer why recovery has been slower – probably because of the steepness of the decline. Drags on growth remain: labor inflexibility and new regulation on small businesses.
Inflation –
Actual inflation and consumer expectation of inflation are very closely aligned, but actual rate may go even higher. No expectation that it will rise so fast that it will affect monetary policy. Property owners should focus on growing income to match or exceed the inflation rate. Then, property values will hold their own.
Recovery –
Employment loss and recovery has been the slowest component of the "recovery". We typically reach recovery of jobs (historically) in 24-36 months. This one has taken twice as long, because of the degree of job loss and the nature of the jobs lost. The trend line is positive, but new jobs aren't as income productive. Wage growth has been virtually flat, only positive for highest jobs. This Wage Rigidity is pronounced – more people than ever are saying their wages are stagnant, even more so than during the actual Recession.
Residential Market
 – Apartment housing remains strong, so rent growth has outstripped wage growth. Yet, absorption continues, supporting higher rent. The negative aspect to this is that Americans are saving less and spending less due to higher rents. This is not sustainable.
Monetary Policy –
The "Great Bull Run" on interest rates, from 15% in 1982 to 2% in 2014 for 10-year T-notes, have not translated to expansion or job growth – multiple global disruptions. A shift to firmer economic footing removes the crisis levels of Treasury Note yields, but this policy has lifted CRE asset prices, due to cheap capital. Higher rates and higher prices will put downward pressure on CRE asset values. While there is no longer a stable, "normal" T-note yield, it will likely come back up to 3-4%, but that is not certain.
The Key Questions –
How robust are property values once rates rise? How re-financeable are those assets? If we aren't amortizing principle, re-financings will become increasingly expensive. It is possible that the financial markets will become "saturated" with debt, moving from 4% to 6%. The risk is that of a future balloon risk. This is something that owners may not be thinking about. Any loan made using Pro Forma numbers (not stress tested) may risk not being able to service their future debt service.
So, "perspective matters". We have technically been in a "recovery" since 2009, even if it hasn't felt like it. We are deeper into our current recovery-expansion business cycle than we think, and probably need to be anticipating a turn in the cycle. The longest recovery in our history was 10 years. Is this cycle somehow unique or immune to a downturn? Or, is our window only 4+ years from now before we experience economic stress? Will your holding period include a downturn?
What to Keep in Mind
You'll be okay if you're buying right, financing conservatively, and planning on amortizing your principal. And, we are probably fine for the next 4-5 years. These are the things you will want to do or monitor:
Go for rent growth where you can.
Get longer term leases.
Watch the new properties being developed (your competition). Multifamily new construction is much more purposed to rental than the historic proportion of rent: condo space.
Consider that "millennials" will continue to be predominantly renters versus home buyers.
Older and younger families will continue to move closer to the urban core for transportation and amenities. So, employers' office locations will follow them "downtown", as well.
Primary cities are growing faster than their suburban satellites.
Expect growing evidence that financial performance of investment properties will improve faster or relative to suburban locations.
Growth Trend "Curve Balls":

Retail shrinkage may occur due to web sales
Industrial growth or shrinkage impacted by web sales from fulfillment centers versus support of brick-and-mortar deliveries nearer urban clusters.
Class A is the leader in new construction, due to the urban in-migration.
Contrarily, Class B suburban is experiencing strongest rent rate growth during this shift.
As a degree, but non-practicing economist, I take my one good arm and salute all the entrepreneurs who navigate the white water of this frothy economy every day. May you have a great advisor by your side every step of the way.
This is the fourth blog post in my Rational Real Estate series. I am always looking for feedback on my posts, so please feel free to comment in the section below.
About Bob Young – Bob is a Certified Commercial Investment Member (CCIM) and has a special interest in investment related real estate. In addition to being a skilled commercial real estate analyst and advisor, Bob is also the Broker Manager of SVN | SouthLand Commercial . Click here to read his full bio, or if you would like to contact him, you can call him at 850-434-7500 or email him at [email protected].
Related posts:
Photo Credit: "Dollar" by dream designs Source: freedigitalphotos.net
Photo Credit: "Business Success" by ddpavumba Source: freedigitalphotos.net