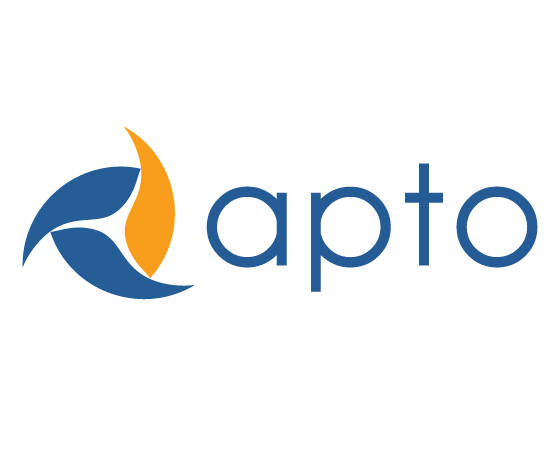 Remember spreadsheets?
Back when the Rolodex ruled the world, most brokers kept their key data in spreadsheets. Then Customer Relationship Management (CRM) software made the Rolodex obsolete, and brokers discovered deal management programs that did away with most of those static spreadsheets.
But how can you combine your CRM and deal management tools, and have them available wherever you are?
With Apto, a scalable, cloud-based commercial real estate brokerage app. Apto is a rising star in the CRE universe—and theBrokerList's newest Marketplace Partner.
Your Entire Commercial Brokerage in the Cloud.
For our team-based brokerage environment, it completely changed the way we did business, and it was apparent in the first week that our business was going to accelerate if we stuck with it.
—Rahul Bijlani Vice President Investments
Marcus & Millichap
Apto was founded by two commercial brokers who developed it to run their own business. According to Inbound Marketing Specialist Kim Howard, "They realized they had a good solution, so they left their brokerage to build Apto full-time."
Asked what distinguishes Apto from other CRM programs, Howard says, "We're built on the Salesforce.com platform, so that gives us maximum functionality and flexibility. It's scalable for the biggest firms, who might buy 100 or more licenses, but it's also flexible enough for smaller firms that might only buy four or five."
"But Apto's not just a CRM," she adds. "It's an all-in-one tool that takes you through the entire deal management process." Apto's $89/month license includes database tools, analytics, chatter and Outlook and Google Apps integration. Your entire team can see exactly where in the pipeline each deal is in, and can be continuously updated on its progress.
"A Great Support Team."
The support is excellent because they speak my language and understand real estate terms and needs!
—David Maling CPM Senior Vice President
Colliers International
When you're entrusting your entire operation to an app, you'd better be able to get help when you need it. That's why Apto puts so much emphasis on what its website calls "the best customer support in the industry."
"The support is here, it's all included at no extra charge," says Howard. "Our clients really value that—we have a great support team."
Like the website says: "Brokers like to talk. We get that."
A Complete Management Tool for Today's Brokers
We think Apto is a great Marketplace Partner, because every member of theBrokerList needs access to every tool available to do his or her job better.
If you're constantly on the go, if you need instant access to contact info, cap rate calculations, property data and deal statuses, if you're part of a hard-working team who need to be in touch 24/7—in other words, if you're a typical commercial real estate broker—you should head over to Apto and take a tour today.
Kim Howard will be happy to answer any of your questions about Apto. Call her at 832-783-9749, or send her an email at [email protected].
Or are you still running your business with spreadsheets?