This post originally appeared on Marketplace Partner, RealMassive News Blog and is republished with permission. Find out how to syndicate your content with theBrokerList.
How to Optimize Your Listing in 5 Easy Steps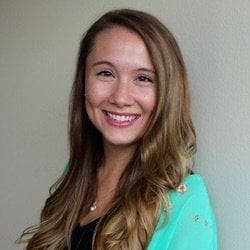 by Brittany Omansky, Customer Experience Manager at RealMassive
Before joining the RealMassive team, I was the marketing manager (and avid RealMassive user) at Lincoln Property Company in Denver. During my time there, I managed all of the listings for the Denver office, and I learned a few things about how to create an effective listing. When creating a listing on RealMassive, I recommend following 5 easy steps to make sure your space is easily discoverable!
1. BROCHURES: This may seem obvious, but it is so important to make sure tenant rep brokers consider your space. Not every one of them is going to take time to pick up the phone and ask for your brochure, so make sure to include it on the space details page. This is also an opportunity to further build your company's brand. If you have consistent branding across multiple channels, people will begin to recognize your company as a market leader. Peloton's 823 Congress is a great example of an optimized listing that includes the brochure.
2. PROFESSIONAL PHOTOS: This is a big one. The more photos you have, the better your listing looks. In fact, the Wall Street Journal reported that when viewing an online real estate listing, a consumer will spend 60% of their time looking at property photos, and a full 20 seconds will be spent gazing at the first photo they encounter. Photos also help with search engine optimization (SEO). At RealMassive, we add ALT tags to a listing's photos, so search engines (like Google) know exactly what space the picture belongs to. This allows your listing to show up in relevant online searches. When I was at Lincoln, I made it a priority to either take photos of each of our buildings or hire a professional photographer. I highly recommend hiring a professional if you don't own a pro camera. At RealMassive, we offer national Premium Media coverage in over 30 markets at a reduced cost.
3. VIRTUAL TOURS/VIDEOS: This is a great way to showcase your newly remodeled lobby, common conference rooms, panoramic views or other amenities. Virtual tours and videos allow potential tenants to get a feel for your space without leaving their desk. Internet Retainer reports that visitors who view product videos are 85% more likely to buy than visitors who do not – could this also apply to your listing? Here's a fantastic video with drone footage from HPI's San Clemente:
We see a tremendous increase in both adoption of drone footage and associated space views. This media type is especially impressive for downtown skyscrapers. Here is another awesome example of drone footage in downtown Austin. Don't have access to a professional drone pilot? We can help with that on our Premium Media page.
4. BUILDING/SPACE DESCRIPTIONS: Fill in your building and space descriptions with as much detail as possible. Use keywords that you know people will use in their search. For example, if you are trying to lease a restaurant space, make sure to include the word "restaurant" in your description as well as other keywords that a user might include such as "grease traps" or "built-in bar." The more thorough a space's description, the better Google's bots will be able to crawl your content and appropriately index the page.
5. COMPLETE LISTING DATA: Again, this may seem obvious, but it really does help your listing get more exposure. A user should never land on a space that looks like it hasn't been updated in months. On RealMassive, the more fields you fill out, the higher your space will appear on the search results list. And as you probably know, the real value of an open-data marketplace exists in the quality and breadth of the listings. In addition, RealMassive's Space and Survey Analytics dashboards will return higher quality insights into comparable properties when there is more information to base them on.
Here are a few examples of best practices when it comes to listings (note the detailed descriptions, variety of images, and filled out space details):
Ready to create an optimized listing? Let's get started! List your spaces for free today.
---