How to Jump Start Your Career in Commercial Real Estate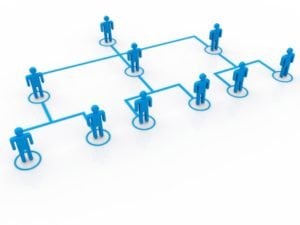 When getting started as a commercial real estate broker, there's a lot to consider. While established brokers and your colleagues may have name-recognition and an extensive portfolio of success in your industry, you're taking the early steps to establish your professional brand.
Here are a few suggestions for setting yourself up for a long, successful career in commercial real estate.
Study the Industry
Regardless of a person's profession, their industry is going to change over time. This is especially true for the fast-paced world of commercial real estate, and it's critical that you not only recognize these changes, but know how to respond to them. Stay on top of shifts in the industry by subscribing to leading industry trade publications such as Development Magazine and closely monitoring local news sources that consistently report on growth in your area. Also, remember to talk to other professionals in the industry about trends and changes they're seeing. The most competitive brokers are developing relationships and taking the time to understand how commercial real estate is continuing to change, making it necessary to keep up with trends in the industry.
Get Involved in the Business Community
In order to find success in real estate, you'll need to learn from established brokers in the industry and connect yourself within the local business community. A best practice for gaining experience and developing your skills is to get involved in your local business community and network with other professionals both inside and outside of the industry. Commercial brokers can learn a lot from joining groups like the National Association for Industrial and Office Parks (NAIOP), CoreNet Global and the Commercial Real Estate Women's Network (CREW), which is open to both men and women in the industry. These organizations, along with similar professional networks, have chapters around the country that provide new business opportunities and encourage professional development in the industry through networking and education.
In addition to making connections within your industry, it's also essential that you extend your network outside of the industry. Taking advantage of local professional networks that bring together key influencers from different industries will help you better understand the needs of your community while connecting you with other like-minded professionals in your area. These networks can also connect you with project and property managers, leading to new real estate opportunities. Almost all businesses will have commercial real estate needs at some point, making your connections with local community leaders necessary to provide future business opportunities.
Be a Resource
Starting out as a broker, you'll need to make connections. While not every contact you meet will be in the market, it's still critical that you develop strong relationships and make yourself available as a resource. In order to be a go-to person for prospective clients, you'll first need to know the resources available to you. Get to know the best moving companies in your area, figure out the needs of the local business community and look for opportunities to stay in contact with your connections, whether it's through monthly lunch meetings or a targeted email campaign. Once you've established a trusting relationship, they will think of you when they are ready to enter the market.
As you begin to take the next step and work with your new client on a professional level, it's important to understand what exactly they are looking for so you can know which resources to pull from to better serve them. Are your clients transitioning from one office space to another? Is the business anticipating significant growth in the near future? Do they have specific furnishing needs?
Finding partners that can assist you in providing these solutions for your clients can take your value as a broker to new heights. One such partner that helps brokers around the country land and retain tenants over time is CORT. CORT can assist in providing temporary office furnishing, office staging, space planning and additional assistance for tenants and clients that are in a flux or have transitional needs. Why purchase furniture when your clients need to focus on investing in their product or employees? If your client isn't sure whether or not they will shrink or grow, sublease or move to another space, this provides a perfect opportunity to utilize furniture rental. Providing these services will not only help bring new tenants into a commercial space, but will also keep them satisfied with their space over time.
Climbing the ladder as a commercial broker takes time, but the process can be a lot more lucrative if you have the right connections and tools to succeed. By utilizing the resources and professional connections you have available and staying up to date with all that's going on in your industry, you'll find yourself in the best possible position to succeed as a broker.
Photo Credit: "Business Organization Chart" by sheelamohan Source: freedigitalphotos.net