This post originally appeared on Beck Partners' Blog and is republished with permission. Find out how to syndicate your content with theBrokerList.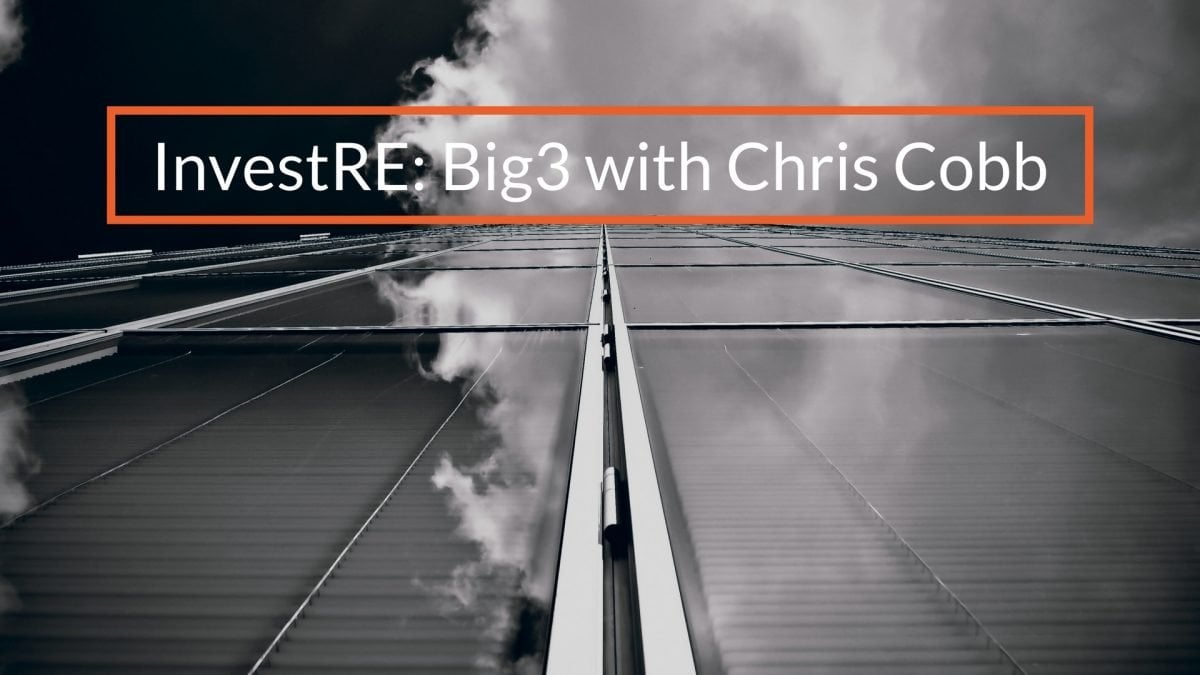 By Chris Cobb | Associate
Welcome back to the Big3 with CC, your weekly real estate investment source. Today I would like to take a break from our normal programming to bring you a topic I view to be just as important as investing capital into real estate: Investing in Yourself.
There are many ways to invest in yourself. The key is knowing which ones will bring you the best ROI because these all require time and a significant amount of financial investment as well. Let's discuss a few worth considering:
Join a Local Club
This can be a running club, gym, Rotary, or networking group. Here in Pensacola, we have numerous running clubs hosted by bars/restaurants that take place after work. It's a great weekly activity to meet people in your local market and get some good exercise while you are at it. Joining a gym, like the new Bear Levin Studer YMCA in downtown Pensacola is also a great way to meet people in the community while taking part in a spin class, yoga, or even aquatics class. Shifting gears slightly, joining the local Rotary, economic development group or networking group can help tremendously to improve not only your brand but your interpersonal skills and knowledge of the local market. I'll give a quick plug to Pensacola Young Professionals (PYP) which puts on events of all types that touch all industries in the local market. I have learned more about the community and myself by attending events and getting involved in organizations beneficial to my industry and my market.
Personal Development
Take some time to schedule a leadership seminar, read an informative book, or follow a daily periodical about the industry you operate in. For the investor who seeks quick and accurate information about the ever-changing investment real estate world, I would recommend National Real Estate Investor Online. I have also found Dale Carnegie classes to be a helpful tool to refocus your personal growth goals. Are you becoming the investor or employee that you want to be and how are you getting there? These courses provide a good framework to create a plan and achieve the next level of "you". They are also interactive and get a good cross-section of industries. I have found that the best lessons learned are usually ones that can apply to many industries or situations.
Higher Education
Qualifications or grad degrees can be powerful tools to add to your arsenal. If you a real estate professional interested in investments, consider CCIM as a qualification. For higher education, it is important that you do your research and ensure that the ROI is there. Education, in general, has become quite expensive over the past decade and may not deliver the financial gains you thought it would. Many of my friends and colleagues have approached me about getting an MBA and what my thoughts on the program are. An MBA can be a great tool if you are trying to reinvent your career and need some guidance. However, don't get an MBA for the sake of getting one. Have a plan of where you want to work geographically and industry wise. This will help save you a lot of time and money when applying to schools and hunting for the right fit once you near graduation. Most MBA programs have good relationships with their neighboring companies so if you seek higher education in Charleston, try to stay close geographically (unless you get into Harvard or UPenn).
When it concerns real estate, invest IN yourself.
Contact Our Investment Expert!