This post originally appeared on Re'Nauta Bell's Blog and is republished with permission. Find out how to syndicate your content with theBrokerList.
//?#
I know the title of this blog post is How To Write The Best CRE Prospect Email Ever but, before we can get to the email template, we have to get your email opened in the first place. As commercial real estate professionals, we are bombarded with a continuous flow of emails all day long. We don't have time to read every listing blast, event invitation, and random email from people we don't know. The same is true for your prospect. It is likely that your prospect email simply got lost in the shuffle of life (or the spam folder). There is a solution for that. While it may take some thought and effort, it will be worth it and your email won't go unnoticed.
Many people are unaware of this fact…everything starts with the subject line. You must write a compelling subject line that catches the attention of your prospect to get your email read. That might be news to you and now you may be wondering what a compelling subject line even looks like. Below are three cool and effective strategies you can implement into your email marketing campaign.
The Curiosity Gap
When you use the curiosity gap strategy, you create an irresistible headline that hints at what's to come without spilling all the beans. This method is used by gossip and news sites to increase engagement and click-through rate. You may also see this strategy used in advertising. See the example below.
The 2018 Absorption Rate Forecast Is Shocking
The Number Strategy
By using the number strategy, you implement numbers in subject lines is a great way to set your prospect's expectations. Historically, number email subject lines tend to be opened more times than those that don't. It all depends upon the number you use. If you are suggesting a process for your prospect, use a low number. If you are providing value, use a higher number. See the example below.
10 Ways I Can Save You Money
The Question Strategy
Questions make amazing subject lines because they make your prospect focus on how the subject is pertinent to their own life. To create a good question, you must have already done your research on your prospect. The best questions make your prospect remember a past or current situation they experienced so you should know what they like and how they operate. These subject lines work because they draw upon relatability which increases your click-through rate. See the example below.
Is Your Lease Expiring Already?
Now that you know how to create a great subject line, it's time for The Best CRE Email Template Ever. Before you use this template, you must understand parts which make up an engaging prospect email. Your email must include the following components:
The email subject line must be compelling
Start your email with a brief, personalized introduction
Describe your value add the benefits you provide
Cite noteworthy facts about your firm
Create a single, clear Call-To-Action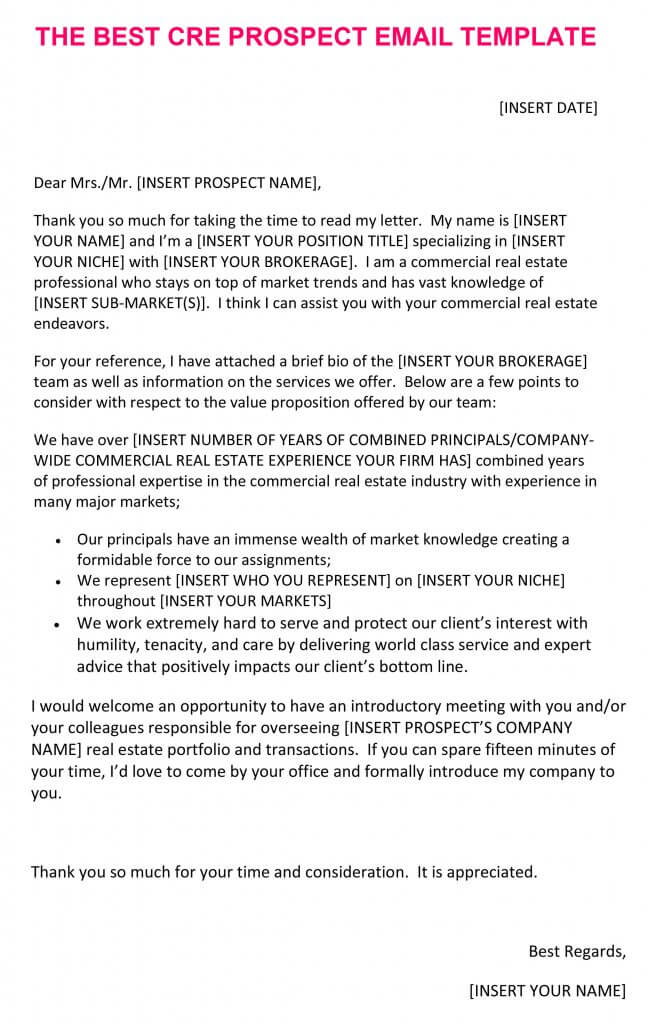 Click HERE to download your free copy of The Best CRE Prospect Email Template Ever.