Yes, you read that right! You can blog with or without a blog. In fact, you can expand your online exposure, increase brand awareness and drive traffic to your website or listings or even your profile on theBrokerList without a blog. Of course, having your own blog is the ultimate, but it is not for everyone.
So first of all, if you are blogging, you are marketing yourself and your brand and driving traffic somewhere. That is the entire point. So you have to think about the traffic and the why and what you plan to do with the traffic. It is NOT just about driving traffic. In other words, traffic is not money. Once you get the eyeballs or the traffic, you want those readers to act or click or remember you for some reason. That is called your call to action! So it IS a good idea to blog, there is no doubt about it, but you do not necessarily need to have a blog, but you do need to have a goal in mind.
If you are blogging, you are marketing yourself and your brand and driving traffic somewhere.
Click To Tweet
So why would anyone want to blog without a blog and what does it all mean?
What are reasons to NOT have a blog and do they apply to you?
1. No time to manage the complexity of having my own blog.
2. Not really good with technology.
3. Need to learn by doing and have no time for formal training.
4. Do not want the additional overhead costs.
5. I can write, but I am not disciplined to keep it up, so not worth the effort or time to invest in the technology.
If you agreed with any of the above items, you may want to keep reading here because, although it would be great to have a blog, why bother stressing out over it, as perhaps you can be as effective without your own blog!
So how can I blog without a blog?
1. Blog with theBrokerList. (Original content only, and we give you the credentials to log in and blog with us or VIA RSS Syndication.)
2. Guest blog on other sites like organizations you belong to, online magazines, etc.
3. Blog using Linkedin Pulse.
4. WordPress.org (Free platform.) Still a blog, but you do not host it, nor do you have a domain name, nor do you have to maintain the infrastructure as you would your own technology.
5. Blogger.com (Free platform.) Still a blog, but you do not host it, nor do you have a domain name, nor do you have to maintain the infrastructure as you would your own technology.
6. Twitter. Micro blog. Simply post less than 140 character profound tweets, use images, share links and get out there. One of my favorite ways to blog!
7. Instagram. It is not a blog, but if you are creative, artistic and just like to take pictures, use images to get out there.
8. YouTube. Make short, educational videos using your smart phone and maximize keywords and formatting of the videos to make awesome content that people would love to share and would make you credible in your market or industry segment. Building tours, market tours, etc., make for great videos.
How can I blog without a blog?
Click To Tweet
So now you know you can blog (blogs can be images, videos, words, etc.) with or without having your own blog and still make a name for yourself!
What the bloggers say about blogging with or without a blog!
But to be fair, we asked some of our top bloggers to give you their words of wisdom on this topic. Below is some super generous feedback from our great friends and bloggers on tBL. We so greatly appreciate the time they took to voice their opinion on blogging, with or without a blog!
Lynn Drake – Compass Commercial @CompassComml  To be successful at blogging you need a system. If I wrote my blogs every month they would never get done. Closing deals and marketing at the same time is difficult. In our industry there are couple of times each year when business is quiet. The last week of December and August and the 1st week of July are the best time. For me I write about what happens with my clients prior to them getting to my door step or what happens while working with them. In December this year I wrote 26 blogs in one day. After doing this for 5 years the words just pour out. The blogs were then sent to a professional writer who corrects my errors. When they come back they are all loaded onto our website all at one time. We use Hootsuite to distribute our blogs. After many years of doing this all in house I just outsourced the process. Here is what I have found so far. The company hired to take over does this full time and frankly they are better at it than we are. They have updated our Linked In page, they are contacting my customers to get quotes, we will be featuring different types of blogs and some will have the same header so people know to look for them, and everything is going to look more professional. While I always thought we did a pretty good job I now realize that using a professional can really up one's game. It isn't inexpensive, however, I get business from my blogs and the better I look online, the more business I will get. For someone just starting, doing it yourself until your business can afford someone, is absolutely fine. Put a system together so the work gets done and can be posted in a consistent manner.I'm no spring chicken so if I can learn it, these 20 and 30 year olds can learn to do it too.
In December this year I wrote 26 blogs in one day. - Lynn Drake @compasscomml
Click To Tweet
Bob Rein, CCIM – Texas Investment Property Group @BobReinCCIM For someone just starting out – Research what top blogger's say. Look at their topics, structure of their blogs, subject matter etc. Follow them for at least a couple of blogs to see patterns. Then jump in! On using a blogger or the broker list Vs. DIY.  I highly recommend using The Broker List. The coaching and guidance really demystified the process and contributed to the accolades I received from my blogs. My Twitter following went from next to nothing to over a hundred overnight.
My Twitter following went from next to nothing to over a hundred overnight. -Bob Rein @bobreinccim
Click To Tweet
Allen C. Buchanan – Lee & Associates Orange  @allencbuchanan I started blogging in 2010, at the suggestion of my wife. She said I should learn to "work out loud" which was a fancy way of describing what we do each day and creating a permanent, searchable, journal of topics germane to the commercial real estate market. I started using Blogger because it was free and easier for me to use than WordPress…I am one of the few that do, BTW. I have since re-directed the blogger domain to www.allencbuchanan.com which is my website. Initially, I wrote about location advice, technology, brokerage sales advice, etc. I learned that my topics needed to be geared toward a specific audience thus I do TUESDAY Traffic Tips for brokerage sales advice, Location Advice Blog for advice to owners and occupants of industrial real estate (this is the feed that thebrokerlist and the OC Register use), and was writing weekly for The News Funnel for about a year on social media, technology, etc. I don't write for them anymore. Initially, my aversion to TBL blog was there was no link back to my blog or website. People would see content I created but under TBL umbrella. As the content was also on Location Advice blog, TBL was getting the hits and Google ranking vs my Location Advice. TBL has remedied this and provided link backs plus they capture the RSS feed and publish…so I only create the content and publish it on Location Advice and TBL does the rest.
At the suggestion of my wife. She said I should learn to "work out loud". -Allen Buchanan @allencbuchanan
Click To Tweet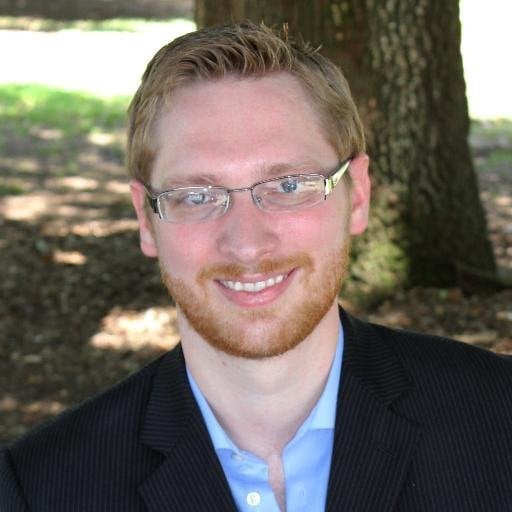 Joshua Lyons – JJ Lyons Marketing (SVN Southland Marketing Consultant)  @joshuajlyons If you don't have the time to commit to your own blog, then get the benefits of guest blogging on theBrokerList or some other credible site. Guest blogging only requires your time, your knowledge and your ability to write an email. Just find someone who will publish your blog posts for you, and then send them an email with your blog content. That way you don't have to worry at all about dealing with the technology aspect of blogging. If you have the time to create and maintain your own blog, then you should seriously consider taking that step. The benefits of owning your own blog are greater than the benefits of only guest blogging. However, the very best situation is to have your own blog AND to guest blog.
Guest blogging requires your time, knowledge and ability to write an email. -Joshua Lyons @JoshuaJLyons
Click To Tweet
Mike Kushner – Omni Realty Group @MikeKushner If you're only testing the waters for blogging and not really committed to the idea just yet, blogging for another site can be a great way to get started. You can submit content as your schedule allows and also benefit from the combined power of many other bloggers' content and followers that will provide you with a built-in audience from the start. Just because it requires a bit more work, don't overlook the unique advantages that come from hosting your blog on your own website. You will reap the benefits of being in complete control of your content, driving traffic directly to your website and building your brand's presence in search engines. Plus, once you get the hang of it, it really requires no more effort than submitting your blog to someone else's website for publishing.
Blogging for another site can be a great way to get started. -Mike Kushner @mikekushner
Click To Tweet
Duke Long – Duke Long Agency – @DukeLong
Advantages:
Control your own message and audience.
Lead generation becomes inbound like nothing you have seen before.
What should I expect:
Think long term or don't start at all.
Consistency will be the key to success.
Lead generation becomes inbound like nothing you have seen before. -Duke Long @DukeLong
Click To Tweet
Troy Golden – Golden Group Real Estate @Troy_Golden1 I recommend brokers creating their independent blog, or incorporate a blog into their company webpage. It's not too difficult or time consuming to set up a website at wordpress – technical knowledge is not required. Having your own blog allows you to establish your expertise and brand.
Having your own blog allows you to establish your expertise and brand. -Troy Golden @Troy_Golden1
Click To Tweet
Brent W. Sears – Asset Development Strategies @CREStrategist I would say that for me I needed a mentor theBrokerList to best steer me through the process. Blogging is but one piece, theBrokerList showing me how twitter benefits the process was something I did not consider because I did not know, until your valuable input, the value of that entire extra piece.  Further, I have found that a community of bloggers gains best traction for all. Your wonderful platform (tbl) brings it all together for me so why attempt recreating same, and fail, just to begin again. Hands down for my use I know I have made the right choice to join your community! Time is money why waste both going it alone.
Hands down for my use I know I have made the right choice to join your community! -Brent Sears @crestrategist
Click To Tweet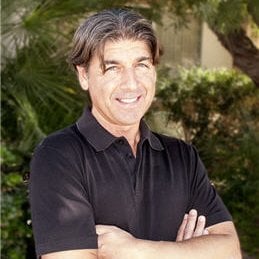 Mark Chase  – Restaurant Real Estate Advisors @RestaurantProps The biggest benefit of guest blogging is the ability to reach an existing audience. While it is not necessary to have your own blog or website when you are starting out, it is a good idea to use an email service and have a landing page where readers can contact you and sign-up for your email list. The biggest risk of not having your own blog is the possibility that the site hosting your blog may change their policy or restrict access to your content. In my opinion the best approach is to own your site and use guest blogging to drive new visitors to your site.
Have a landing page where readers can contact you & sign-up for your email list. -Mark Chase @restaurantprops
Click To Tweet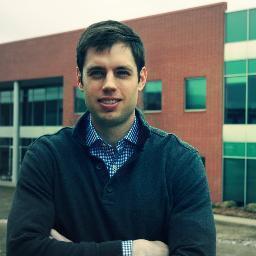 Josh Markiwiecz –   CBC Devonshire @CBCDR I (sort of) quit blogging in April 2014, and then followed things up by mostly getting off social media… and the rotation of the Earth didn't stop.  I started blogging on Tumblr in early 2012 as a way to share commercial real estate related content, ie. marketing tips, market reports, etc.  My blog quickly became an odd blend of CRE related content mixed with something else that I was passionate about – my time as a Green Beret in the US Army Special Forces.  As my blog started to pick up steam, I decided that I needed to separate the two.  I paid a few hundred bucks and switched over to a self-hosted WordPress.org platform with a new domain name – we'll call it "AL".  AL was focused solely on the Green Beret stuff, and all of my CRE related content went to either theBrokerList.com, our company blog, or LinkedIn.  Before I knew it, thousands of people were reading my blog every month, and I started receiving emails and calls from people all over the U.S. who enjoyed my posts. Fast forward two years, and I was tired.  Tired of writing posts every week for multiple sites, and tired of promoting my blog on social media sites like Facebook, Twitter, LinkedIn, Instagram, Pinterest, Google+ and others.  I was also tired of statistics – how many visitors, page views, likes, shares, comments, etc. every post received. I went on a six day mountaineering trip to the Colorado backcountry in April of 2014, and remember stressing out beforehand about writing a couple of blog posts that would publish while I was gone, and setting up Buffer to blast out content and insights to social media.  It was important that I kept everything going… but in reality, I didn't do any of it. I said "screw it", and flew to Colorado.  I shut my phone off and threw it in my bag for the next six days while ice climbing frozen waterfalls, snowshoeing in the backcountry, and camping and climbing in the Sawatch Range.  It was an amazing trip, and a great way to hit the mental reset button.  When I got home, I pretty much immediately decided to stop blogging, and deleted the Facebook, Twitter and LinkedIn apps from my phone, and deleted Instagram altogether.
Here's why:
1. Blogging is Time Intensive ; 2. What Am I Trying to Accomplish?; I asked myself the following question when I got home from Colorado: "What am I trying to accomplish through my blog (and social media), and is it necessary?"  I didn't have a clear answer – I wasn't trying to monetize the blog, write a book, start a company, become well known, etc.  Greg McKeown says "If it isn't a clear yes, then it's a clear no."  Good advice for blogging (or passing on a potential listing that is well outside your specialty or niche). ; 3. The "Death Bed" Question  Many years from now when I'm lying on my death bed, will I say "I wish I would've written a few more blog posts, and checked Twitter more often?"  I'm certain that the answer will be NO, which means my time is better spent doing something that creates an answer of YES! (ie., Colorado backcountry trip).  Wrap Up and Closing Thoughts  – It is not my intention to discourage you from starting a blog, or persuade you from shutting down your blog if you already have one.  This is nothing more than the story of my journey through the world of blogging, and why I decided to give it up (sort of) – here's what that means for me:
Writing: I only write posts when I feel like it, on topics I feel like writing about (usually once every few months).
Social Media: I've since deleted my Twitter account, deactivated Facebook and only go on LinkedIn when I receive some sort of notification, request, etc.  I don't use any other social media sites – partly due to what I've described above, and partly due to certain privacy/security concerns.
Platform: Use someone else's platform.  Sites like theBrokerList and LinkedIn that have a team of bloggers putting out great content daily alleviates the need to write something every few days, and allows me to focus on my highest and best use.
What am I trying to accomplish through my blog (and social media), and is it necessary? -Josh Markiwiecz
Click To Tweet
For more insight on blogging, check out more great blogs on this topic:

https://www.linkedin.com/pulse/old-school-social-media-anymore-danielle-dani-watson
Image courtesy of Antique Typewriter Keys by Holly Chaffin