This post originally appeared on Marketplace Advertiser, QuantumListing Blog and is republished with permission. Find out how to syndicate your content with theBrokerList.
http://quantumlisting.com/uploads/fs/blog/aff61d6947467ccd3aa5af24db320235dd_small.png?#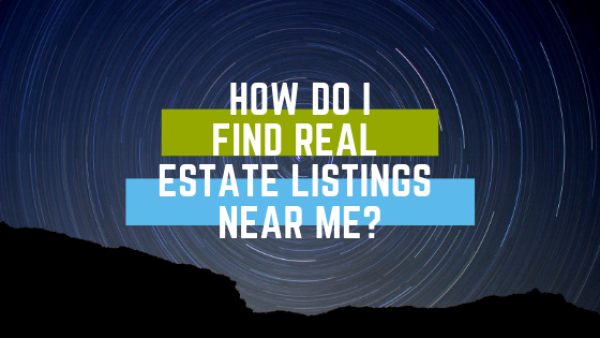 In the past, finding new real estate listings near me was a tedious task that meant endlessly scrawling through large stacks of local newspapers circling properties with a tiny red pen.
Nostalgia is a wonderful thing but laboring through those pages without any real filter in place to siphon off the nonsense is a memory I will never look back on fondly.
Fortunately, however, like black & white TV, or gasoline with lead, those dark days in human history are behind us, and the internet has opened up a whole new world where finding real estate listings near me is much, much simpler. What once took hours, now takes only minutes, and the results are infinitely better than anything I could accomplish by myself – but how exactly do I find real estate listings near me?
Choose a Place to Search
Before I start looking at properties, I prefer to first take a look around the area the real estate is in. After all, a property is only as good as the neighborhood it belongs to, so finding a place where I feel comfortable, or a place where I see a lot of investment potential for the future is crucially important. Once I've found a place that I'm happy with, I can then start looking for real estate listings near me in that area.
Find a Reputable Online Real Estate Listing Service
Much like the wheel was to the Mesopotamians, the Internet is a tool that defines age we live in and has played a pivotal role in shaping our society – and real estate is no exception. Whenever I decide to look for new real estate listings near me, my only concern is finding an online real estate listing service that I can trust. Once I have that, all I need to do is enter my current location and property preferences, hit search, and watch as my tailored search results come flooding in.
Make an Inquiry
After looking through the results and finding potential property, rather than searching for phone numbers or wasting time making calls that go unanswered, all I need to do is select the Inquiry option that automatically notifies the real estate broker of my interest. Once that person receives the notifications, they will then contact me as soon as possible so that we can push things forward and arrange a viewing at the most convenient time.