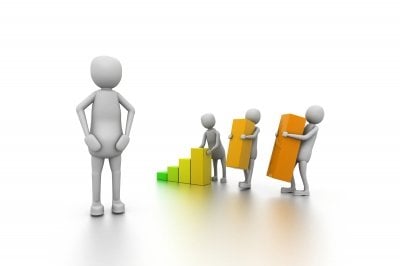 Once you decide that relocating is the best option for your business, you should immediately select a moving coordinator from your team.  The coordinator must be flexible and calm in a crisis, and have enough authority to make major decisions.  This person will be your liaison to all of your moving-related vendors.
Smaller offices usually just need a single moving coordinator, but medium and larger-sized offices should have a moving team with representatives from each department.  When moving a larger office, use a team approach to communicate with all departments so that no major areas are overlooked during the relocation.
Keep in mind the following when selecting your moving coordinator and/or moving team:
Choose employees who are reliable, organized, decisive, and who communicate well.
Coordinating the move is a significant task.  The moving coordinator and/or team must be able to either clear some of their existing responsibilities or take on additional responsibility.   Evening and weekend work hours may be necessary.
Choose a person or team you trust and empower them to do the job.  Give the moving team's representatives the authority to make decisions on the department's behalf.

Encourage your moving team and/or coordinator to use your tenant representative broker as a resource.  Most businesses only relocate once every few years, but tenant representative brokers help businesses relocate every day. 
Whatever problem your business encounters while planning your relocation, chances are your broker has seen it before with another client, and he will be able to help you resolve it.  An experienced tenant representative broker will also be familiar with all of the local vendors and will be able to provide recommendations.  For more information about planning an office relocation, contact Troy Golden at (630) 805-2463 or [email protected]. 
Photo Credit: "Team Work" by renjith krishnan FreeDigitalPhotos.net