It's not uncommon to meet someone in the commercial real estate industry and wonder—how on earth have they grown their portfolio so quickly? After all, commercial real estate tends to be expensive.
How did they come up with the up-front capital to buy the property, and how can they afford the monthly mortgage payments?
Commercial mortgage refinancing has a lot to do with it.
This article provides an overview of commercial loan refinancing—including what refinancing entails, who utilizes it, and why they do so.
Commercial Loan Refinance Overview
Refinancing a commercial property is much different than the process for refinancing a residential property that you purchase for your own use and enjoyment.
Commercial property is intended to generate income, and that income is what underlies the value of the property. Generally, the more revenue a property generates, the more favorable terms a lender is willing to extend for a loan on the property.
An investor will typically place debt on the property at the initial time of purchase, but there are several reasons why they might want to refinance down the line.
What is a Commercial Refinance Loan?
Unlike residential real estate, in which mortgages tend to amortize over a 30-year period, commercial loans tend to take one of two forms. The first is a short-term loan of usually three years or less. These are often construction loans used to build a property or make significant improvements.
The second is a long-term loan. Long-term loans can vary in length, but are generally between 5 and 20 year periods. Like a residential loan, long-term commercial loans can also amortize over a 30-year period.
However, the loans generally mature faster and require a balloon payment at the end. You'll still pay incrementally as though you were paying over a 30-year period, but after the end of the loan duration (say, 5 years), you'll have only paid down a fraction of the principal and the rest of the loan will become due. That last payment is generally very, very high.
Refinancing is a way to replace the original loan on a property with a new loan.
For instance, using the example above, if a balloon payment were about to become due, you might want to refinance the property.
This would effectively pay off the old loan (which would cover you from the upcoming balloon payment), and "reset" the clock on a new loan – often under different terms and conditions.
Investment property owners of all sizes, from the mom and pop landlord to nationally renowned real estate investment trusts, refinance commercial property for a number of reasons that we'll get into below.
It's important to understand that commercial loans often come with different terms and conditions than you'd expect with residential real estate.
Commercial Refinance Loan Terms and Rates
When you go to refinance, expect interest rates to be higher.
Commercial real estate loans are currently hovering at or above 5%. In the off-case scenario that the owner occupies the commercial property (for example, if it's a multifamily rental property), the interest rate might be a bit lower.
Commercial real estate lenders usually won't talk about interest rates in terms of percentages, though. Instead, you'll hear a lender refer to the rate using the term "basis points." A basis point is equal to 0.01%. So if a rate goes up or down 25 basis points, a lender is saying the rate has increased or decreased by .25%.
Before you refinance commercial property, it's a good idea to shop around with different lenders to understand their loan programs and the terms they can extend to you. It may be helpful to work with a commercial mortgage broker. Commercial mortgage brokers can do a lot of the heavy lifting for you, and will shop your deal around to different lenders to find you the best terms.
A commercial broker can also investigate the nuances of a deal that you may not understand when refinancing commercial property, such as how many basis points are in the spread (a/k/a the lenders profit) to provide more transparency for you as the borrower.
When & Why is Refinancing Useful?
There are many reasons why an investor would want to refinance their commercial real estate, either in part or as an entire portfolio.
Here are some of the reasons why property owners might want to consider refinancing commercial property.
1. Extra Cash On-Hand
Refinancing commercial property allows the owners to have extra cash on hand. Not only is this considered tax free cash, but it can be used for any purpose.
Maybe they have kids going, or maybe they want to buy a boat. Whatever the case may be, they can fund these ventures by refinancing a current mortgage(s).
There are no restrictions to how you can use the funds collected during a cash-out refinance.
This provides a great alternative for an owner who might otherwise consider selling to have cash on hand. Instead, owners can tap the equity in their commercial real estate to have that cash on hand.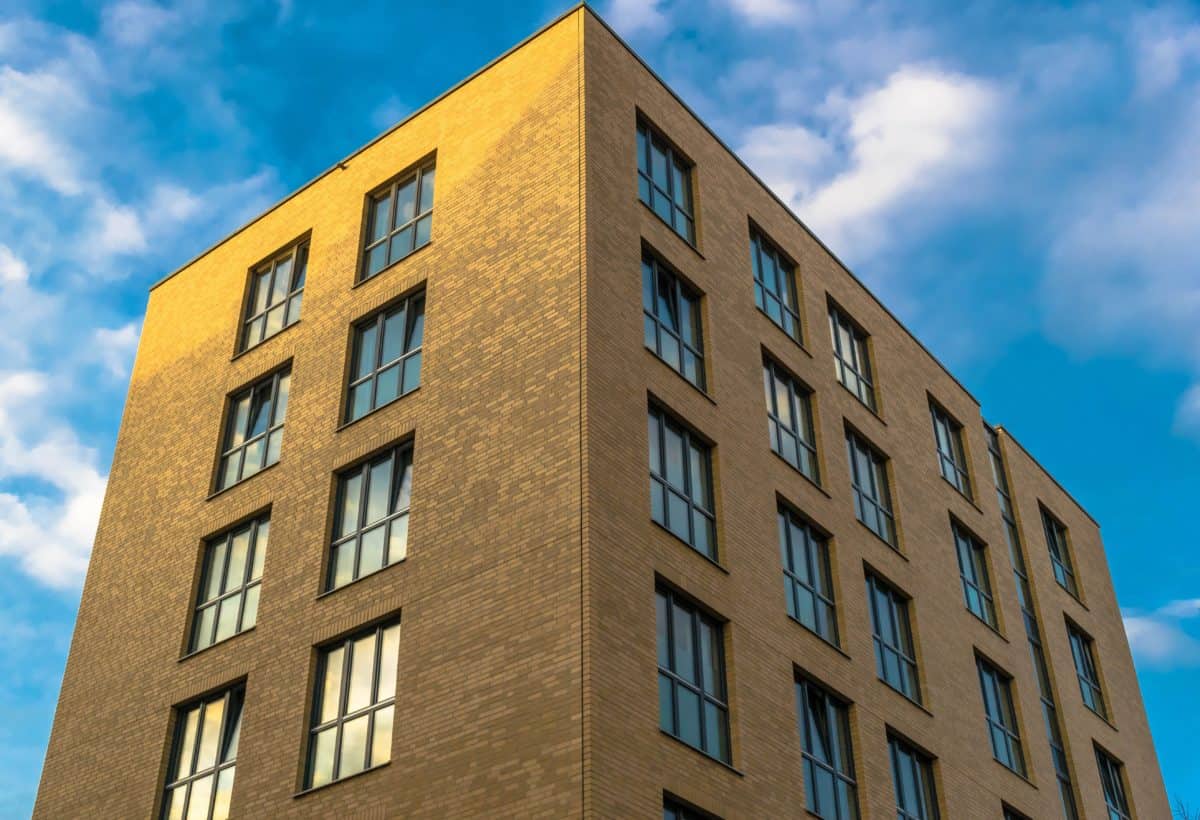 2. Invest in Property Improvements
Someone who has just invested in a heft down payment on commercial real estate may not have the funds left over to make property improvements. Over time, as the owner collects rent and pays down the original mortgage, refinancing the property is a way to generate cash to invest back in the property.
Case and point: an investor purchases a multi-building portfolio for $80 million. He needs to close quickly, so he does not shop around for mortgages.
He takes the terms of the loan from the first bank he approaches. Within two years, a handful of tenants turn over at the complex. The owner decides to refinance the property. He not only gets better terms, but he's able to pull out $5 million in cash which he can then turn around and invest in the buildings.
Now that he's made significant improvements to the buildings, he's able to charge more when he re-leases the space out to new tenants.
This improves his cash flow, which, by extension, improves his net operating income (NOI). The better the NOI, the better the terms he'll be able to get if he decides to refinance again down the line.
3. Expand Your Investment Portfolio
It's very common for owners to refinance commercial property as a mechanism for growing their real estate portfolios. This is how so many people have amassed fortunes through real estate. It's what's referred to as "leverage."
Here's a real-life example.
Investor Tom buys a 12-unit apartment building in Boston's Fenway neighborhood. He purchased the property in 1990 and therefore, had a very low cost basis by today's standards.
By 2001, the property he purchased for $950,000 was now worth $3 million. So Tom refinanced the property.
He paid off the outstanding balance ($520,000) and took out a new mortgage of $2.52 million. This gave him $2 million in cash on hand that he could use to purchase another piece of commercial property.
Tom decided to use that $2.52 million to fund the acquisition of two additional properties – each of which required approximately $1 million for the down payment. Tom kept the balance of the cash on hand to invest in property improvements.
His portfolio grew from 12 units to 50 units by leveraging the equity from his original investment. Tom wouldn't have been able to afford the two additional properties had he not refinanced the 12-unit apartment building.
One thing that Tom could've done as well, would be to pair his cash on-hand with Reonomy to prospect and find a list of property owners off-market that are likely looking to refinance.
Reonomy has owner details and contact information, sales and debt history, current tenants, building and lot information, and more on over 50 million commercial properties nationwide.
Property mortgage history, lender data, and sales history help you identify refinance opportunities in any market.
4. Lower Interest Rate
As a general rule of thumb, homeowners should consider refinancing when they can lower their interest rate by 0.75% to 1% or more. There's a different threshold used in commercial real estate.
Industry standard is to only refinance commercial real estate when you can lower your interest rate by 2% or more, given the steep transaction costs involved with refinancing commercial property (more on that to come).
5. More Favorable Loan Terms
An investor might also want to refinance commercial property in order to obtain more favorable loan terms.
For instance, an investor with an adjustable-rate mortgage might want to refinance into a fixed-rate mortgage to provide more predictability over the long-term.
Similarly, someone might refinance commercial real estate to dodge an upcoming balloon payment as discussed above.
Commercial Refinance Loan Types
Just as there are many reasons why someone may want to refinance commercial property, there are several mortgage types to consider when refinancing commercial real estate.
Traditional Commercial Refinance Loans
The most common refinancing loan type is a traditional commercial loan. These loans are generally used to refinance into a lower rate mortgage. The terms of the loan may look similar to the original mortgage placed on the property—but at a lower interest rate.
Commercial Cash Out Refinance Loans
A commercial cash out refinance loan is one in which a borrower taps the equity in their property to take cash out, as described above. In order to qualify for a commercial cash out refinance loan, the owner must have significant equity in the property.
Most banks will want the owner to have at least 30% equity in the property after the cash is taken out. A commercial cash out loan is often used when an owner wants to borrow against their equity to make property improvements or to assist with tenant fit-outs.
It's worth noting that sometimes, depending on the owner's original basis on the property, he may end up doing a commercial cash out refinance loan on a property even at a higher interest rate than before.
It depends on how badly the owner needs the cash, for what purposes, and how highly levered his/her other assets are already.
Commercial Mortgage Bridge Loans
An owner may opt to refinance to take out a commercial mortgage bridge loan.
A commercial bridge loan is a short-term loan used to "bridge the gap" until long-term financing can be secured for the property. Most bridge loans are for less than two year periods.
They're often structured as interest-only loans with a hefty balloon payment at the end. Bridge loans tend to command higher premiums, averaging one to three percentage points higher than the average market rate.
Bridge loans are often used to renovate a property that otherwise won't qualify for traditional mortgages before selling it or getting long-term debt.
Commercial Refinance Lenders
People tend to think of traditional banking institutions as the one-stop-shop for refinancing commercial real estate, but there are several types of refinance lenders.
Here are a few to consider if shopping around for a new loan.
Traditional Commercial Banking Institutions
The most straightforward way to refinance commercial real estate is to approach a traditional banking institution.
Wells Fargo, Bank of America, JPMorgan Chase, KeyBank and M&T Bank are just a few of the types of traditional commercial banking institutions that can assist with refinancing commercial real estate.
All generally offer relatively similar loan terms, perhaps a few basis points in one direction or another. Sometimes they'll have unique loan programs available to long-time or repeat customers, so it's useful to start with a bank where you have a pre-existing relationship and then shop around from there.
Hard Money Lenders
Hard money lenders are a type of private lender that some people turn to when they can't refinance through a traditional bank.
There is an entire spectrum of hard money lenders that can step in for different loan sizes and risk portfolios. Hard money lenders tend to have less favorable rates and loan terms than more traditional banks, but they are useful for those who need cash in a pinch.
SBA Loans
If you are a business owner who also owns the real estate the business operates out of, you might want to consider an SBA 504 loan. The SBA's 504 refinance loan can be tailored to a variety of needs, from business owners facing high-interest mortgages to those with upcoming balloon payments.
SBA 504 loans offer low, fixed rate loans on a 10- or 20-year term that are fully amortized. A commercial bank will typically provide a first mortgage loan and the SBA, through a local community development corporation, will provide a second mortgage of up to 90% loan-to-value.
The borrower usually only needs to contribute 10% equity as a down payment, which may be covered by the existing equity in the property.
Community Banks
Community banks, which are a type of traditional banking institution, tend to focus on real estate located within a specific geography.
Given their hyper-local knowledge of the real estate market, some are willing to take an aggressive approach to lending to invest in the local landscape.
Examples of community banks include East Boston Savings Bank in Boston, First Foundation Bank in Los Angeles, and Dime Community Bank in New York City.
CMBS Loans
Commercial mortgage backed securities (CMBS) loans, also referred to as "conduit loans," are a type of commercial real estate loans that are packaged and sold by conduit lenders, commercial banks, investment banks or syndicates of banks.
Because CMBS loans have little to no cash-out restrictions, this type of refinancing popular among investors looking to extract equity from their properties. CMBS loans typically only have a 75% loan-to-value requirement.
For example, if a property worth $20 million has a remaining loan balance of $8 million, and the owner wanted to get a CMBS refinance with a 75% LTV, they could take out approximately $3 million from the property.
Crowdfunded Loans
A rather atypical way of refinancing commercial real estate, though one that has grown in popularity, is via several crowdfunding platforms that have sprung up in recent years.
Companies like CrowdStreet, Patch of Land, and RealCrowd help investors crowdsource funds to help refinance their commercial real estate projects.
Looking for Refinance Leads? Give Reonomy a Shot.