Today's guest post comes from Nick Foster President of Airwave Advisors. We are super excited to have Nick join theBrokerList and share his expert niche wisdom with us!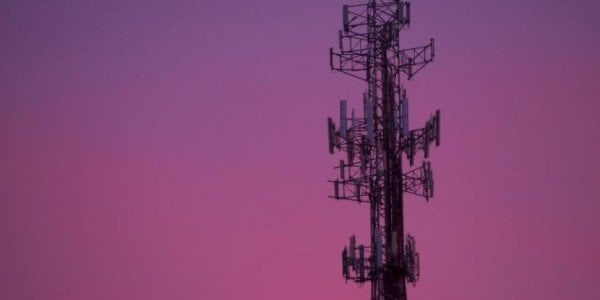 Recent T-Mobile Activity
The 4th largest US carrier has been extremely active in recent years. In 2011 AT&T failed to acquire T-Mobile and T-Mobile received a $6 billion dollar fee from AT&T. In 2012 T-Mobile sold rights to over 7,000 cell towers to Crown Castle for $2.4 billion. Receiving over $8 billion in cash in recent years, T-Mobile has been on a frenzy. Constructing new cell towers and upgrading existing towers across the country. The buzz of activity presents an opportunity for you! Below we share with you 4 lease tips with your T-Mobile cell tower lease.
1. Upgrades Present You An Economic Opportunity
T-Mobile has been contacting thousands of property owners across the nation with requests to upgrade cell towers and cell sites. Often the request comes in the form requesting "consent" or stating T-Mobile is making "like-for-like antenna swaps". Don't be fooled. By asking you to sign consent they are asking for permission to upgrade for free. Also those new antennas they want to install are nothing like the existing antennas. Have T-Mobile's plans reviewed by a cell tower lease expert such as Airwave Advisors to ensure you aren't leaving money and missing your economic opportunity!
2. Site Audits Find Free Money
We have successfully collected tens of thousands of dollars in back-rent paid to landlords like you. How did we do it? We perform an audit of T-Mobile's lease and site configuration. We often find T-Mobile has installed equipment on your property without your approval. We bring the breach to T-Mobile's attention and increase the rent accordingly. Do you know what T-Mobile has installed on your cell site? Have your cell site audited by Airwave Advisors today!
3. Be Aware Of Crown Castle Lease Extensions
Crown Castle has been requesting lease extensions on the majority of T-Mobile cell towers. Crown Castle has been so active that we recently wrote an article, "3 Tips With Your Crown Castle Cell Tower Lease". While a lease extension with Crown Castle sounds like a good idea it is important to remember, lease terms lock YOU the landlord in for additional time, not Crown. Typically T-Mobile or Crown Castle has an out in the lease agreement where they can terminate in 30 days notice. Be wary of any lease extension offer and have their offer reviewed by Airwave Advisors today.
4. Consider Selling Your Cell Tower Lease
While AT&T and Verizon are credit worthy leases here to stay, T-Mobile's future is uncertain. According to analysts, T-Mobile and Sprint must merge or one will fail. It must make good business sense to sell your cell tower lease. Right now T-Mobile's future is uncertain and if you could use an extra $100,000 – $500,000, now may be a good time to sell your cell tower lease. It is a big decision that should not be made without consultation from a cell tower lease expert. Contact us today and we can discuss this opportunity to see if it makes sense for you.
If you have any questions regarding your cell tower opportunity feel free to contact Airwave Advisors at [email protected] or leave a comment below and we will reply.
Source: Airwave Advisors