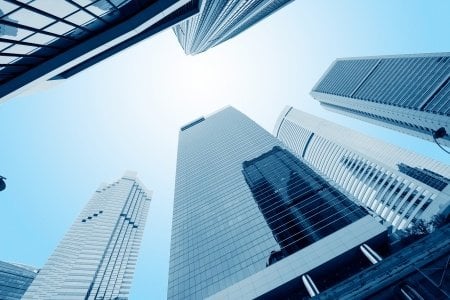 There are so many advantages to offering property management services as part of your portfolio of commercial real estate services. The more obvious is, unlike brokerage income, property management income is consistent and predictable. Additionally, property management assignments, when combined with leasing and sales services, offers a potential and highly-desired "cradle to grave" revenue stream.
There were scores of articles this week on how industry leaders are "cautiously optimistic" about the remainder of transaction velocity in 2016, not really providing warm and fuzzies. This is a great time to grow or simply start your property management division and begin to reinforce your commercial real estate service's future income streams.
As attractive as property management contracts are, they are as competitive to secure. There are 4 keys to each separating yourself and securing these revenue-enhancing service agreements.
1) Know who you are pitching and who influences these decision makers.
If you pitch private owner, they are certainly influenced by their spouse, partners, tenants, bank and others.
2) Know each decision maker and each influencer's key issues.
For the decision maker, these will include profitability and consistent returns in the short term, value creation over the long term, liability risk, safety of occupants and property employees, and many other issues.
3) Know the impact of each issue on each decision maker and influencer.
For example, the private owner who is facing a liability risk wants to be confident that the manager is actively managing risk and reacting to changing requirements and conditions. The owner wants to be confident that catastrophic risks are covered under current policies.
4) Know the right questions to ask during your pitch.
Your questions should not only be directed to the owner, but also reflect on his/her influencers. Fact questions should be limited, as if you ask too many, you will show you did not do your homework. Ask more open ended questions and get the conversation rolling.
Securing property management contracts is very similar to winning tenant representation or exclusive sales listing presentations. Each has a distinct format that is proven to work.
---
---
Want to learn more about Growing Your Property Management Business? Please join me on June 2nd at 1:00 pm eastern for a free live webinar on this topic. During this session, we will dig deeper into the 4 elements outlined above and give you the tools you need to enhance your presentation skills and ultimately, win more property management contracts. Click here to reserve your seat.