This post originally appeared on tBL member blog SVN Southland Commercial Blog and is republished with permission. Find out how to syndicate your content with theBrokerList.
3 Reasons to be Excited About SVN Connect App
Sperry Van Ness has created a commercial real estate app that I am positively excited about. This app, called SVN Connect, is free and has excellent functionality for agents, tenants and investors. I don't think it's necessary to elaborate on the value of something being free, but I do want to take a moment to explain why the functionality of this app is so exciting.
Excitement #1 – It automatically shows results based on user location!
When I open this commercial real estate app, I am shown listings for my immediate area. This is a great feature because it saves me the time of having to punch in a certain city or address and trying to navigate to search for listings in a manual way. I can even zoom in and out to look for listings further away, with the swipe of my fingers.
Not only is this SVN Connect App super convenient because it shows real-time listings in my area by default, but it's also valuable because Sperry Van Ness has listings all through the United States. This makes SVN – Connect a valuable tool for tenants, investors and agents in regions throughout America, and not just for Pensacola, Florida; which is where I am based. If you live in Chicago, New York, Memphis, Atlanta, or any other city with a Sperry Van Ness presence, and you open this app, you will be able to use it just as much as I can. That is exciting! It makes life so much easier from a searching perspective.
One last thing about location, and then I'll move on to the next exciting thing. It shows listings near me, but it also shows commercial real estate brokers near me, along with links to their full bios. Not only that, but it provides the contact information for any given agent, with links to call them on their office line, cell phone, or to contact them via email. It does all of this with a very easy and clean format.
Excitement #2 – An assortment of built-in calculators make my math easy to do.
Okay, so I'm not bad at math, but still, it can take time to calculate numbers to figure out the pros and cons of putting money into an investment property. Also, running cash flow calculations and getting financial information about possible lease locations or investments can be tedious. The second beauty of the SVN – Connect app is that there are multiple built in calculators, designed to help potential tenants and investors make easy calculations on the fly. Therefore, in addition to helping us find listings and agents easily, it also lets us run numbers on various listings we find, without having to work out mathematical formulas in our heads, or on paper. Just as a quick demonstration of what these calculators are like, I'm including screenshots of the following types of calculators in the SVN – Connect app, so you can get a good idea as to the functionality of this app:
Mortgage Calculator
Internal Rate of Return Calculator
Net Present Value Calculator
Investment Analysis Calculator
Time Value of Money Calculator
Excitement #3 – This SVN Connect app is available for both iOS and Android Devices
What's the point in having an app built, if you can't use it on your device? Well, Sperry Van Ness has created this app to be compatible with both iOS devices and Android devices. For your Apple device, you can click here to find the SVN – Connect App. If you are using an Android device, click this link to find the app in the Google Play Store.
I've got to say, I'm very happy with Sperry Van Ness, and the functionality of this app. It's convenient for tenants, investors and agents throughout the country; it is extremely functional with the various built-in calculators it has; and this particular commercial real estate app is free and available for iOS and Android. I believe there will be many happy users, who download SVN – Connect. If you have read this article, I strongly encourage you to evaluate this tool for yourself, and let me know what you think.
About Sonny Granger – Sonny has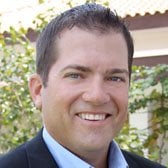 more than 15 years experience in the real estate industry, with a special passion for commercial brokerage and development. Sonny is based in Pensacola, Florida, with broker licenses for Florida, Georgia and Alabama. He is also one of four partners for SVN | SouthLand Commercial. Click here to view his full profile, or if you would like to contact him, you can call him at 850-434-7500, or email him at [email protected]
Other posts by SouthLand Commercial: